GOLD Sponsors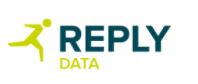 DATA REPLY
Data Reply è la società del gruppo Reply che offre servizi di eccellenza per Big Data e Artificial Intelligence. Operando sulla gran parte delle Industry e delle funzioni aziendali, supportiamo professionisti di livello esecutivo e Chief Officers per trarre valore dai dati. Costruiamo Data Platform, definiamo e implementiamo modelli di ML e AI in modo efficiente, replicabile e scalabile, attraverso persone con alte competenze in Big Data Engineering, Data Science e Intelligent Process Automation. Sempre attivi sulle innovazioni, stiamo applicando algoritmi Quantistici a supporto dell'ottimizzazione di processi con alte necessità computazionali. SITO: www.datareply.it

DXC
DXC Technology (DXC: NYSE) è l'azienda di servizi IT end-to-end indipendente leader a livello mondiale, con quasi 6.000 clienti pubblici e privati che operano nei settori più diversi, distribuiti in 70 paesi del mondo. L'indipendenza tecnologica dell'azienda, il talento globale e la vasta rete di partner consentono a DXC Technology di proporre soluzioni e prodotti digitali rivoluzionari che aiutano i clienti a sfruttare il potenziale dell'innovazione per trarre beneficio dal cambiamento. DXC Technology è riconosciuta come una tra le migliori corporate citizen a livello globale. Per ulteriori informazioni, visitare il sito dxc.technology.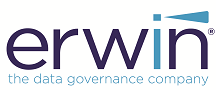 ERWIN
erwin remains the most trusted name in data modelling while expanding its expertise to include solutions for data intelligence and governance. The erwin EDGE delivers an "enterprise data governance experience" that accelerates the transformation of enterprise data into accurate, actionable insights. As a role-based platform with integrated data preparation, enterprise modelling and data governance, IT and business stakeholders can collaborate in discovering, understanding and unlocking the value of data both at rest and in motion. The result is an accurate, high-quality and real-time data pipeline that fuels regulatory compliance, innovation and transformation.

MATICMIND
Maticmind è un System Integrator italiano operante nel settore ICT che progetta, integra e gestisce soluzioni tecnologiche innovative, grazie a competenze specialistiche in ambito Networking, Sicurezza, Collaboration, Datacenter & Cloud e applicativo. Maticmind lavora con clienti dei settori pubblico e privato appartenenti agli ambiti: Finance, Service Providers, Enterprise, Sanità, Education, Energy, Pubblica Amministrazione (PAC e PAL). Con oltre 750 professionisti e 11 sedi dislocate in tutta Italia, Maticmind nel 2019 ha fatturato circa 296 milioni di euro.
NTT Data
NTT DATA is a trusted global innovator headquartered in Tokyo, with 118,000+ professionals in more than 50 countries. We deal with innovation, design, technology, cybersecurity and AI, delivering tangible business results by combining deep industry expertise. NTT DATA is part of NTT Group, a partner to 88 percent of the Fortune Global 100.
www.nttdata.com/it
---
Partner