Chair Welcome: "BAWI 2017: Business Analysis for Change, Transformation and Innovation – Strategy through Gaming, Lean, Design Thinking"
CHAIRMAN: Prassede Colombo, IIBA® Italy Chapter President
Maurizio Garofalo, Deputy Director – Marketing & Communication of the IIBA®Italy Chapter
---
KEYNOTE: "Hero plan – Un percorso sistematico, lean e "gamificato" per disegnare la tua strategia vincente"
Speaker: Ugo Mendes Donelli, Business Model Innovator – Hugowiz
GAMING LEAN NEUROSCIENZA FOR STRATEGY ANALYSIS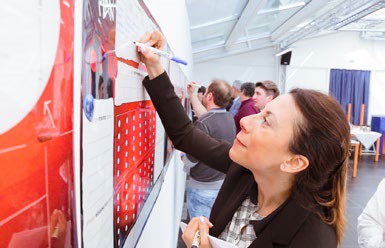 HERO PLAN – OBIETTIVO: scoprire chi sono i potenziali clienti e quali sono i loro bisogni reali
PIANO: progettare una proposta in grado di soddisfare le esigenze dei clienti
AZIONE: validare passo dopo passo tutti gli elementi che costituiscono il DNA della proposta.
THE HERO PLAN e' un'avventura che utilizza la GAMIFICATION, applicando elementi e dinamiche proprie dei giochi a processi non ludici, per facilitarne l'utilizzo e l'esecuzione da parte di qualsiasi profilo professionale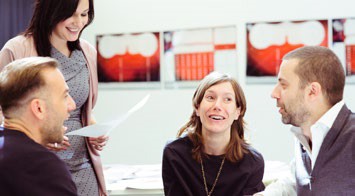 Scopriremo insieme attraverso il gioco (Game) chi sono i potenziali clienti e quali sono i bisogni reali per costruire una Strategia di Valore
INSIEME POTREMO:
– Comprendere le chiavi che definiscono una strategia vincente.
– Scoprire il percorso che ci condurrà a progettare strategie di successo, come determinare il modello del cliente potenziale ed i suoi reali bisogni e come lavorare con sistematicità alla definizione di proposte differenziali rispetto alla concorrenza
– Comprendere la base neuroscientifica che governa il come ed il perché del memorabile e facilitare la trasformazione della nostra proposta differenziale, in un'esperienza memorabile.
-Scoprire il processo agile, sistematico e gamificato con cui promuovere l'innovazione e la trasformazione della nostra impresa alla ricerca di una crescita esponenziale.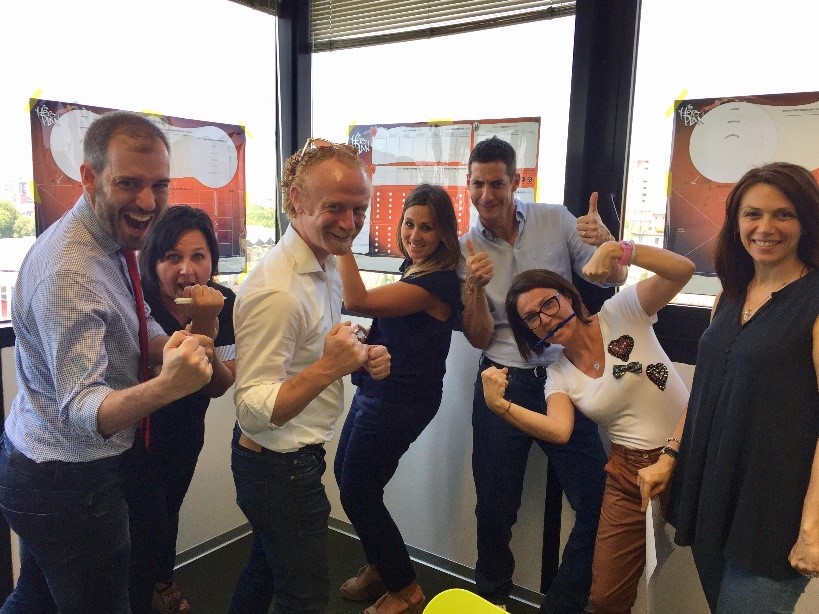 -Apprendere e sperimentare l'uso di alcune armi gamificate che ci accompagneranno in questa avventura.
– Integrare l'utilizzo di strumenti quali il Business Model ed il Lean Canvas, con nuovi strumenti di marketing e strategia.
"Sfide, sfide ed ancora sfide. Perché a lottare si impara solamente lottando"
---
KEYNOTE: Digital Management usando Design Thinking: DESIGNERS vs SCIENTISTS
Speaker: Michael Robinson, CEO & Design Director – ED Design
Design Thinking
DESIGNERS vs SCIENTISTS
HUMAN EMOTIONS NUMBERS & FACTS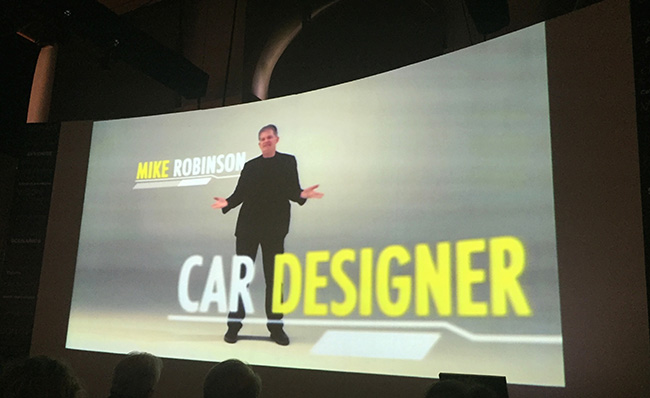 Abstract
The Digital era is forcing every company, every manager, and every employee, to act faster, in order to avoid becoming obsolete. New thought processes are spreading rapidly throughout the world, to alleviate this transformation stress, offering unexpected results:
like greater user/client satisfaction
greater internal communication, and
faster solution generation for every problem, big or small.
Designers have used it for decades, but were considered "those weirdo creatives". Now, Everyone is being asked to become a "weirdo creative". All it takes is practice, and a drop of awareness, realizing the consequences of NOT embracing this vital transformation.
"Some mistakes will be made along the way. That's good. Because some decisions are being made along the way. We'll find the mistakes. We'll fix them. And we'll get on with the project as rapidly as possible." Steve Jobs
Incontriamo Michael Robinson con il suo prototipo …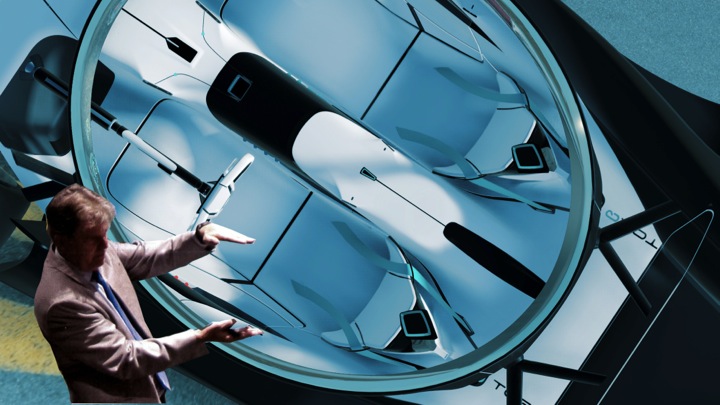 Alla scoperta del prototipo ED TORQ (Ital)
https://www.youtube.com/watch?v=0k4N2ZV_en4
VIODI interview 2016 (Eng) Open Architecture, Mobile Laboratory in Silicon Valley
https://www.youtube.com/watch?v=w0IHP3Lg1Uc
Chi è TORQ? Dossier Intervista a Michael Robinson (Ita)Michael Robinson, intervistato da Josè Citro, ci racconta cosa rappresenta per lui TORQ; una piattaforma mobile di sviluppo.
https://www.youtube.com/watch?v=TnHZT98Pjgo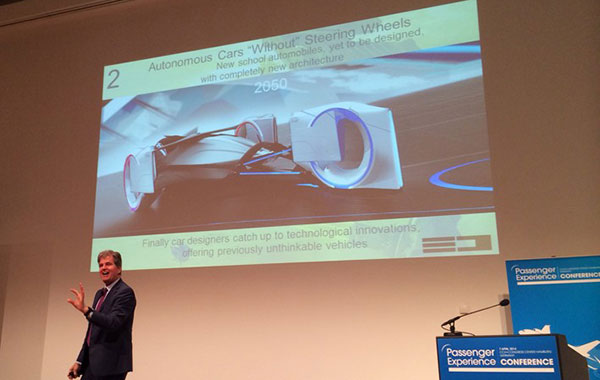 ---
KEYNOTE: Design Thinking for Business Innovation
Speaker: Michele Maritato, IIBA® Chair of the Board of Directors
Many organizations today are experimenting Design Thinking as an alternative approach to Problem-Solving.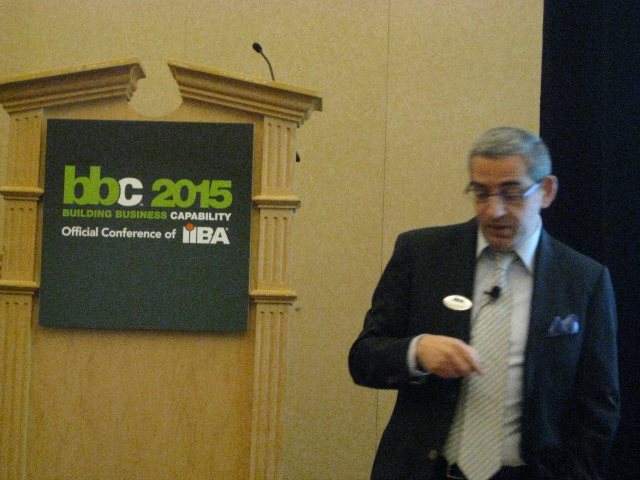 Design Thinking is easy to learn but difficult to master. It requires a deep learning mindset, a broad repertoire of experiences and strong customer empathy capabilities, as the person is at center of the discovery process.
Through the consistent use of these underlying competencies Design Thinking address four sequential questions: what is the current reality? what can be the future? what ideas might work? what ideas really work?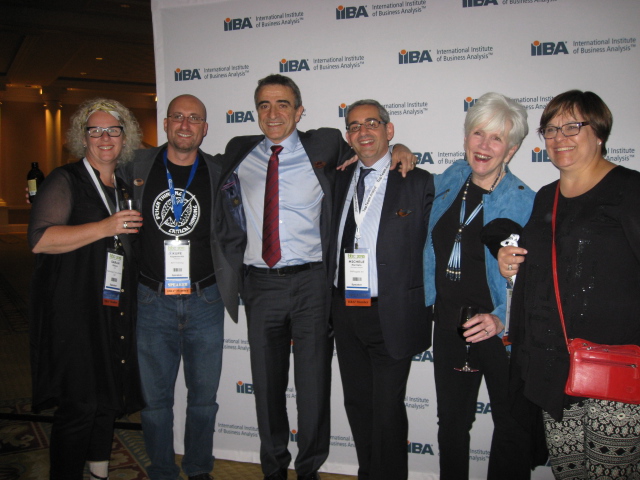 Design Thinking always begins with a data gathering process, often using ethnographic techniques.
Then the future is envisioned and the new ideas become concrete in the form of prototypes which finally get tested in the real world.
A process of relentlessly iteration and continuous learning, this is the base of Design Thinking.
This presentation will explain the
principles of Design Thinking and how this approach can be used in process solving
especially for complex problems, the 'wicked problems', where no data or historical information can be used.

These characteristics make Design Thinking the perfect approach for true Innovation.
---
"WORKSHOP – Design Thinking & BA"
NTT DATA
Mettiamo in pratica il Design Thinking e ripercorriamo il processo di ideazione con la Business Analysis per coglierne l'essenza e realizzare il prodotto che crea il reale valore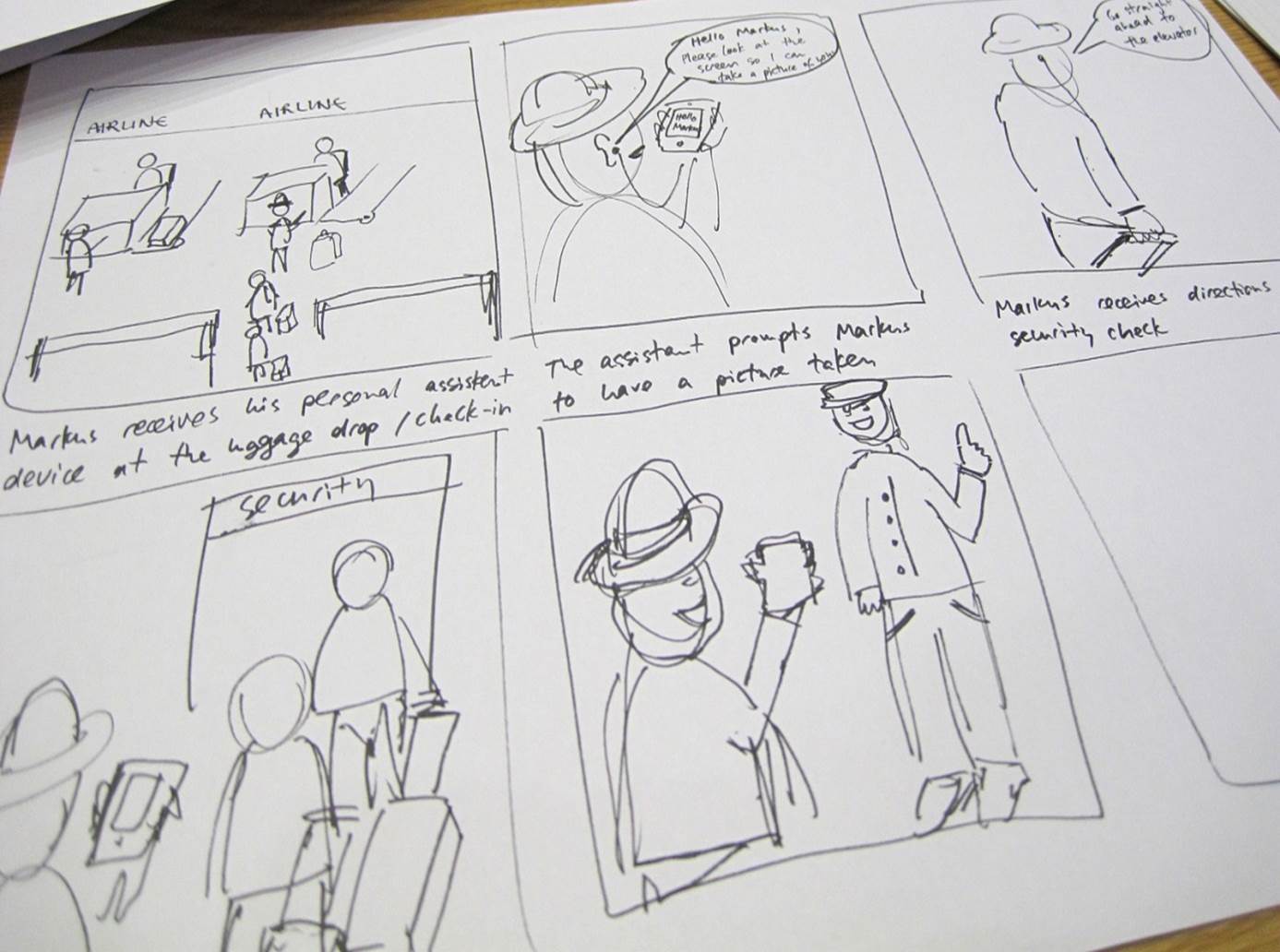 Nel workshop ripercorreremo i 5 step del processo:
Empathize: per ottenere una comprensione empatica delle persone e capire il problema che stai cercando di risolvere
Define: analizzare le tue osservazioni e sintetizzarle per definire i problemi fondamentali
Ideate: 'think outside the box'
Prototype: produrre una serie di versioni poco costose e ridotte del prodotto
Test: testare il prodotto completo utilizzando le migliori soluzioni individuate durante la fase di prototipazione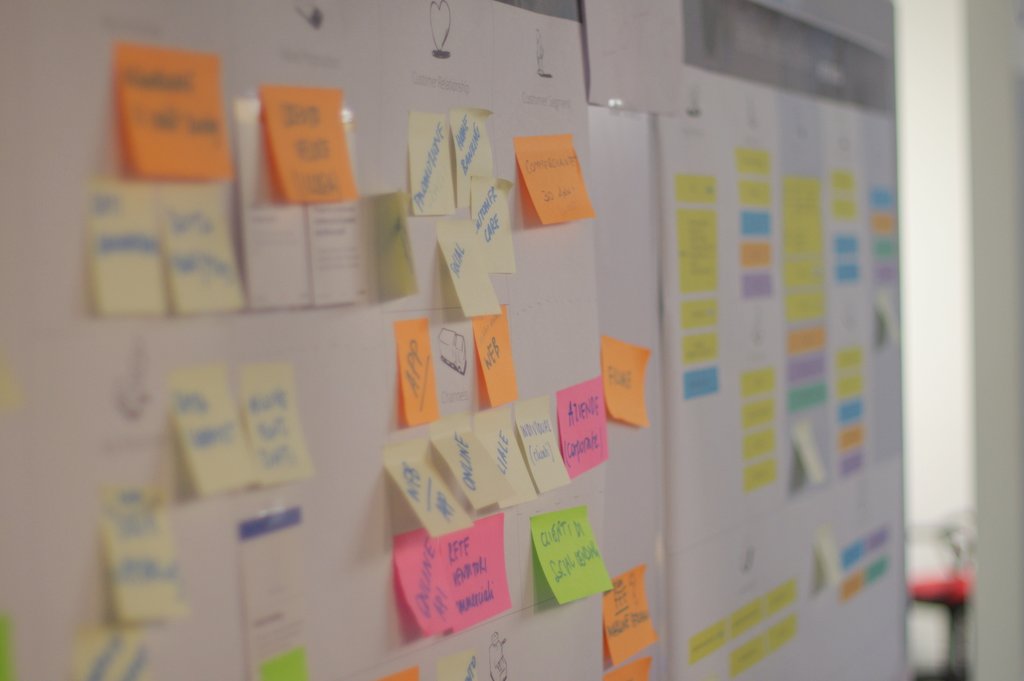 Disegneremo, entreremo in empatia con il nostro vicino di posto, formalizzeremo il nostro punto di vista sui suoi bisogni e ideeremo le soluzioni a lui più vicine.
L'obiettivo finale del processo è però, non solo creare una soluzione "desirable" dal punto di vista dell'utente finale, ma anche "feasible" dal punto di vista tecnologico e "viable" dal punto di vista del business.
Vedremo quindi un esempio di applicazione del Design Thinking per la creazione di nuovi modelli di business sfruttando le opportunità che i nuovi scenari di mercato offrono attraverso l'esperienza di workshop di innovazione NTT Data.
---
"WORKSHOP – Come determinare il valore percepito dei vostri beni, servizi e / o metodi, così come quelli dei tuoi competitor"
RETI
Perchè partecipare?
Per conoscere uno strumento ad elevato valore aggiunto, innovativo, coinvolgente, interattivo e improntato al visul management. Un tool attraverso il quale avviare e governare il processo di autovalutazione della capacità interna di una organizzazione di garantire processi, beni e servizi innovativi allineati con le aspettative dei clienti (funzionali, emozionali e sociali) e competitivi rispetto alle migliori best practice del marcato di riferimento.
E' questo il primo passo che consente poi di avviare un concreto percorso di innovazione che generi un reale valore aggiunto per l'organizzazione, per i clienti e per le parti interessate.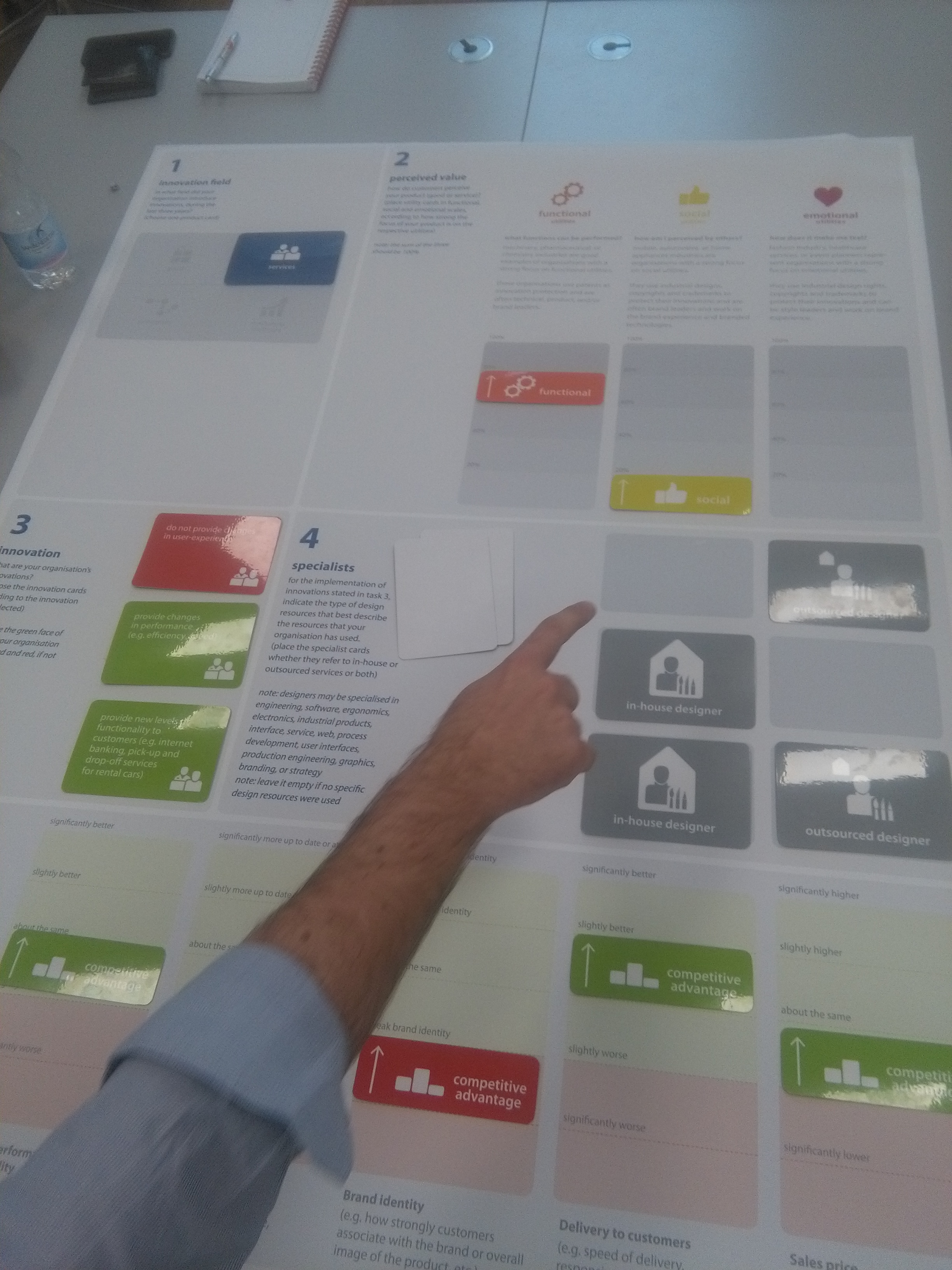 Agenda
breve introduzione
presentazione del tool
ambiti di applicazione: servizi, beni, metodi di marketing e processi
discussione finale
Organizzazione: in Campus abbiamo a disposizione una quindicina di tavoli (8 rotondi e altrettandi rettangolari) dove poter ospitare una decina di persone per tavolo: pensavamo di suddividere così i gruppi (in caso di numeri maggiori troveremo ulteriori supporti!)
---