9th – 21 October 2019 @Milan @the exclusive location Vodafone Village
BUSINESS ANALYSTS WANTED
Why Companies are Hiring Business Analysts?
Business Analysis Mindset is KEY to adapt and evolve in the actual context in continuous transformation


1. BAs make digital transformation easier
2. BAs translate complex processes during development
3. BAs drive change management

2
3

#BAWI2019 we share thoughts and trends with KEYNOTE Speakers and we will practice the Business Analysis showing how:

Business analysts help facilitate solutions

to current or future problems for stakeholders

Business analysts act as information conduits

, translating "business stakeholders' needs into a language their IT or development team can understand,"

Business analysts wear many hats

. on any given day, a business analyst might "define a business case, elicit information from stakeholders, model requirements, validate solutions," and likely much more.
Click … we can explain more ….

#BAWI2019 we learn WORKING and COLLABORATING. We will work with our Keynote Speakers and BA Professionals to practice different approaches and techniques to see together the amazing results. The same need will be analyzed through different perspectives by each group who will demonstrate the value of our profession and what does it mean develop a Business Analysis Mindset. We will see who is today the NEW BUSINESS ANALYST.
We will work to experiment together …
Agile Analysis

Business Analysis Mindset

Business Data Analytics

Creativity

Change Perception

Leadership
EVENT FREE FOR IIBA ITALY CHAPTER MEMBER
TAKE ADVANTAGE OF EARLY BIRD till 5th SEPTEMBER 2019

---
Our Organization
IIBA® Italy Chapter is the Italian chapter of the International Institute if Business Analysis. We promote the Business Analysis discipline and BA Professions in Italy. The Mission of IIBA® is to develop and maintain standards for the practice of business analysis and establish a certification path for the BA. The Vision is to be the leading professional association for business analysts in the world. Find the benefits in IIBA® Membership: IIBA MEMBERSHIP BROCHURE IIBA® Professional Certification Program Information: IIBA CERTIFICATION BROCHURE
---
Sponsored by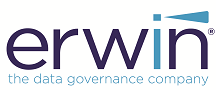 ---
Leave your email to subscribe our Newsletter
to be promptly notified of any update!