Business Analysis Workshop Italy 2017
Business Analysis for Change, Transformation and Innovation
Strategy through Gaming, Lean, Design Thinking
Crediti formativi: 7 CDU, 7 PDU (4 Strategic + 3 Leadership)
ESPERIENZA ESCLUSIVA, UNICA, COINVOLGENTE PER CONDIVIDERE ESPERIENZE
Share understanding through real initiatives, games, workshop.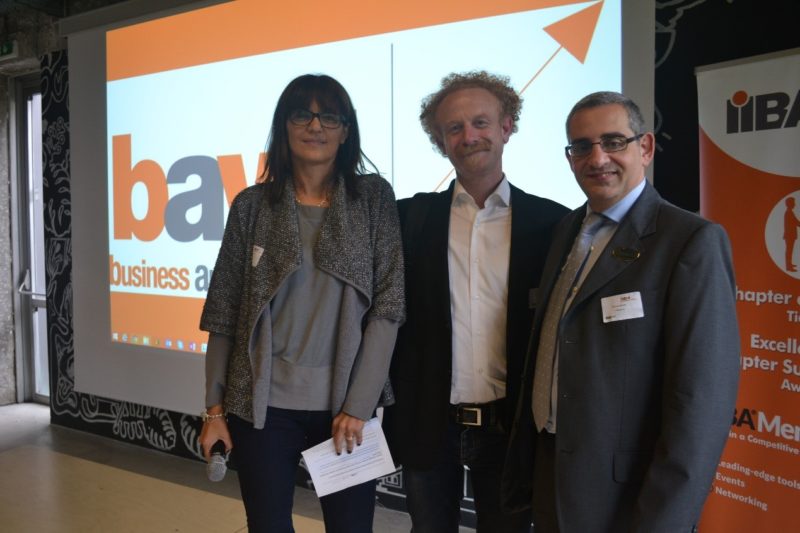 La giornata prevede l'intervento di Keynote Speaker, Game e Workshop per praticare gli approcci proposti, rendere unica l'esperienza e raccogliere spunti per attivare un ciclo positivo di cambiamento per portare valore a tutti.
Comprenderemo alcuni meccanismi fondamentali per cambiare e innovare applicando tecniche di Collaborative Game, Agile – Lean, Design Thinking, Canvas coni nostri Keynote Speaker di caratura internazionale:
Ugo Mendes Donelli, Business Model Innovator, Hugowiz
Insegno Innovazione dei Modelli di Business ai master in Innovation Management, General Management e Finance alla Fondazione CUOA. Rappresento Rowan Gibson in Italia. È un guru mondiale dell'innovazione e autore delle 4 Lenti dell'innovazione e di altri due best seller. Ho aiutato e aiuto le imprese, di tutte le dimensioni, a creare Modelli di Business innovativi di successo e tutti i miei clienti sono contenti.
Michael Robinson, CEO & Design Director, ED Design srl.
Sono nato a Los Angeles, in California nel 1956, ho giocato pallacanestro e mi sono laureato all'Università di Washington a Seattle, Washington nel 1979 e mi sono subito trasferito a Torino, Italia per fare car designer. Da allora sono stato Direttore Design alla Lancia, Fiat, Bertone e ora sono CEO e Design Director nella mia azienda ED, oggi la più grande società di design e ingegneria in Italia. Il nostro motto è la Tua soddisfazione è il Nostro Business.
Michele Maritato, Chair IIBA Board, Partner PMProgetti
Sono Chair nel Board dell'International Institute of Business Analysis (www.iiba.org) . Sono docente ai master del Politecnico di Milano e del Sole24Ore e relatore in congressi nazionali ed internazionali come 2014 BBC Miami, 2015 Pharma Congress Barcellona, 2015 BBC Las Vegas, 2016 BBC Las Vegas. Sono stato relatore e contributore a tutti i BAWI e promotore di iniziative, workshop dell'IIBA Italy Chapter.
Speeches & Games con Michael, Ugo e Michele
Avremo poi workshop sul Design Thinking applicato al disegno di nuovi modelli di business con i nostri partner d'eccezione:

"DAL BAWI 2016 VERSO BAWI 2017 ……. Vi aspettiamo per un'esperienza indimenticabile."
Prassede Colombo, President IIBA® Italy Chapter
---
Our Organization
The IIBA® Italy Chapter is the association responsible for the organization of the BAWI workshop and represents the the International Institute of Business Analysis (IIBA®) in Italy The Mission of IIBA® is to develop and maintain standards for the practice of business analysis and establish a certification path for the BA. The Vision is to be the leading professional association for business analysts in the world. Find the benefits in IIBA® Membership: IIBA MEMBERSHIP BROCHURE IIBA® Professional Certification Program Information: IIBA CERTIFICATION BROCHURE
---
Sponsored by
---
Leave your email to subscribe our Newsletter
to be promptly notified of any update!